What is Third Eye Pullbox?
It's an in-store mailbox where you can sign up to have the next issues of your favorite comic series pulled and held each month!
There's a ton of benefits to having a Third Eye Pullbox, from having your comics waiting safe & sound to the added bonus of catching a new series you may have not heard about but ties into your interests.
New Subscribers
Sign up in-store at the counter or Register Online Here.
Add your favorite comics to your Pullbox & manage your list online at thirdeyepullbox.com
Come in the shop to pick up your new comics! New comics arrive every Wednesday! Just let a team member know your last name and they'll grab your Pullbox!
Existing Subscribers?
Already have a Third Eye Pullbox? Create your new account here.
If you don't remember what you're already subscribed for, you can email us to send you a copy of your pull list, and then you can go in & add titles based on that. If you already remember your list (or want a fresh start), you can just log in and add titles.
---
How does it work?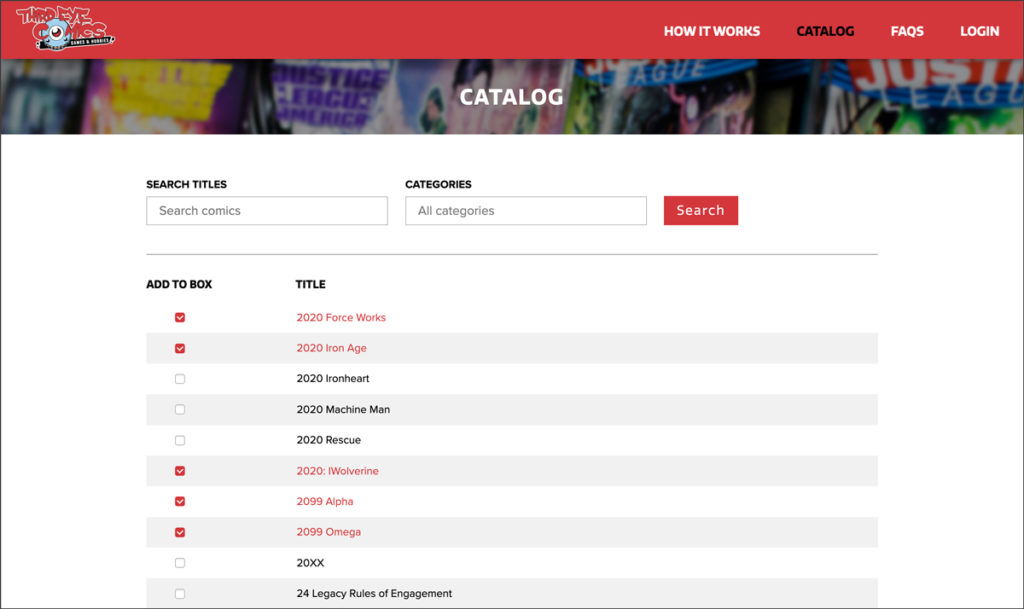 It's simple! Once you've registered or logged into your account – simply go into the Catalog Page to view the list of your favorite comic titles. You may also use the search filter to find your favorite reads that much quicker!
Click the check box next to the title you want to put into your Pullbox and it will automatically save to your account. You may remove and update titles in your Pullbox by visiting your Account.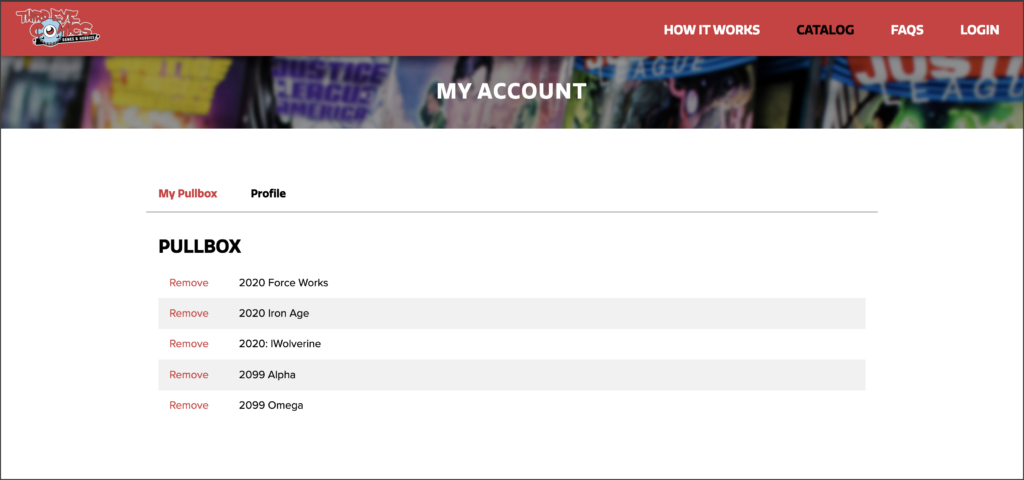 Got questions about our new system? We're here to help. Feel free to email me directly at steve@thirdeyecomics.com, and I'll get you the full scoop!